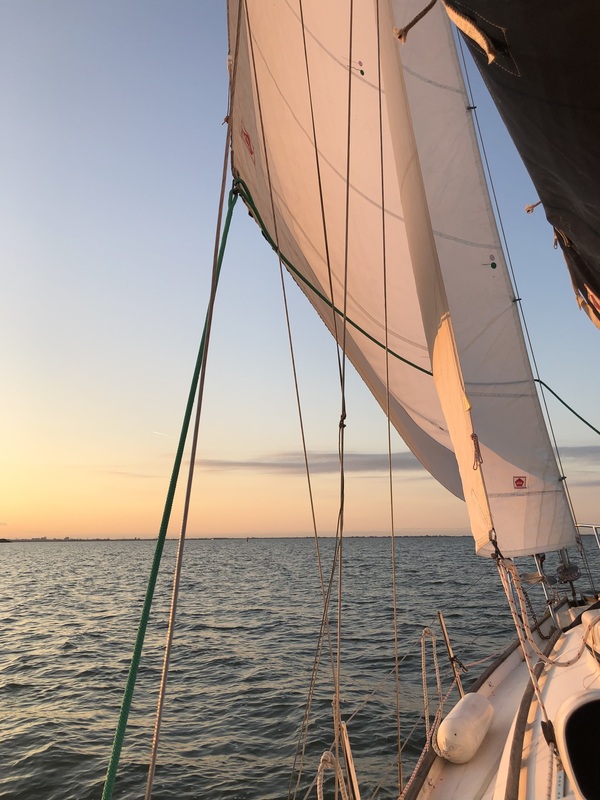 Sailing
I am an avid sailor and have been sailing from a young age. Most of my sailing is single handed on small to medium sized cruisers. Between 2009 and 2011 I restored "Vensi", a 1967 Westerly Windrush. She received a new lease of life after I found her practically derelict and started a complete refit and overhaul in 2008. In 2009 I took her to Germany, Netherlands, Belgium and France. The following year I sailed the entirety of the English south coast and up the Thames into the heart of London.
In 2016 I purchased "Lady Mac", a 9.7m long cutter rigged ketch that I brought from Lancaster to Edinburgh in Summer 2016. From August of the same year until April 2017, I lived aboard "Lady Mac" and finished writing up my PhD thesis while floating in Port Edgar Marina, Queensferry, Edinburgh. At the end of March 2017 I sailed her across the North Sea to Germany with Fanny Empacher. "Lady Mac" was sold while I was in Canada.
In August 2020, my wife (Geeske) and I took over ownership of "Sea Mist" (pictured), a Vancouver 27, which we sailed from Poole, UK to her new mooring on the Markermeer in the Netherlands. We are now slowly refitting her to enjoy some longer North Sea cruises over the coming years.
---
Amateur Radio
Connected to my sailing is my fascination of amateur radio, the only reliable way of reaching anyone when far removed from civilisation. I can be found operating as M0TRS and DH3ST.